EDIRB (COMING SOON)
edirb
Premium model with high-quality design and new material protein leather
edirb is a higher-grade premium sports seat brand manufactured by BRIDE, which uses the new material protein leather for all models. We have a wide lineup, from full bucket seats that are intended for circuit use to comfort seats for long drives.
Elegant design suitable for imported and luxury vehicles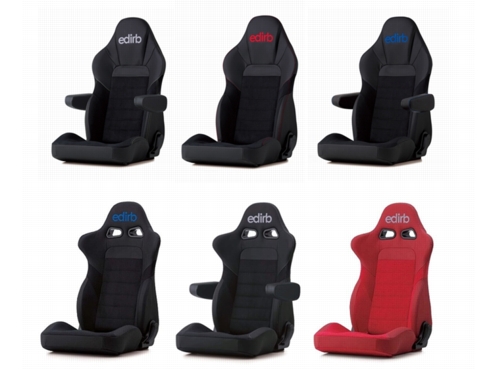 The edirb sheet is characterized by calm and chic colors. As a focal point, the edirb logo is the same color as the stitching, such as silver, red, and blue. Protein leather is used for the main fabric, and ultra suede is used for the backrest and seat.
New material protein leather is adopted for all models
Protein leather is a high-quality synthetic leather manufactured by powdering silk and eggshell membrane protein with advanced technology and making full use of our unique decoding technology. Excellent moisture absorption and desorption reduces unpleasant stuffiness and provides a comfortable driving environment. It also features a texture like the genuine leather of a luxury sofa and a smooth texture. Compared to genuine leather, it is easy to maintain, and has excellent durability and water resistance, making it an ideal seat material.
Comfort seat that pursues comfort
The edirb series, which uses high-performance, high-quality skin materials and features an elegant design that is one rank higher, has a seat design that pursues driver comfort and burden reduction during long drives, providing a moderate sense of hold and appropriate driving. hold the position. Ideal for European cars and comfort cars.
The combination of edirb and super seat rail conforms to safety standards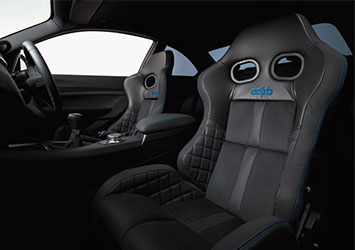 In order to install the edirb seat, a dedicated super seat rail is required for each vehicle model. Check the diagram on the left to confirm the edirb seat and rail type. The high-strength, lightweight, and compact Super Seat Rail boasts a high track record of use in various motor sports. In addition to performance, it also comes with a 3-year warranty for peace of mind and is used by many people.
There are no products in this section